I'm a little bit in love with a lot of
Marimekko
.
So much so that I've dedicated my March Love spot over there in my side bar to some of my current Marimekko
wish
dream list. (Nobody noticed that I didn't update for February? Good!) Take a look through, my birthday is in July (insert winky eye, smiley face).
I have left out something though. I really, really want to get this fabric to hang in Mila's room as her 2nd birthday present. I love how fun and bright it is, and I love the little story behind it. I may have a hard time convincing Johnny though.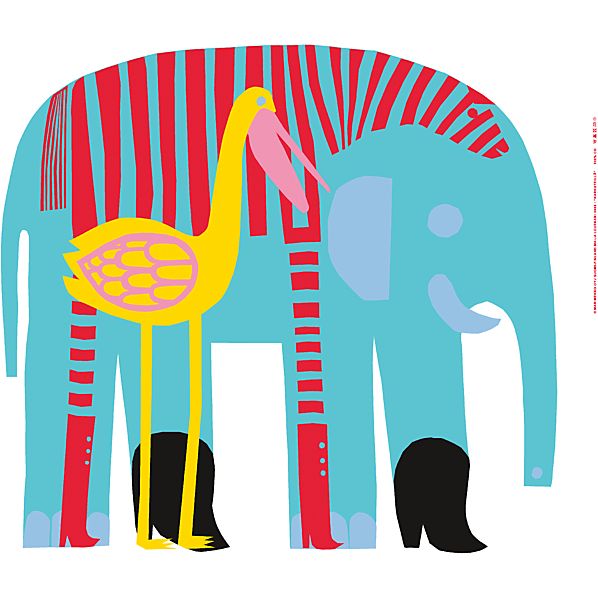 Karkuteillä ("at large") is an inventive design originally created in 2008 by artist Maija Louekari. The delightful image depicts a colorful trio of animals who have escaped the zoo for a shopping trip in the city, returning to their natural habitat in sleek new boots.
Are you a Marimekko fan?